Can AutoScript Process Files from a Liberty or DCR Recording?

Unfotunately AutoScript cannot process native recordings created from a Liberty or DCR Court Recorder recording solutions and you will have to use the "Export" option to create a WMA file to submit.

Go to File/Export in your Liberty Player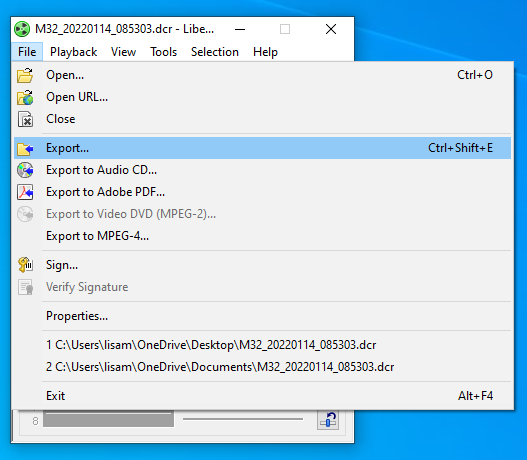 2. Select to Export to hard disk. Select File type Windows Media File (*.wma; *.wmv). Select to chage the Media format to Windows Media Audio Voice 9 20 kbbs, 22.05 kHz, mono.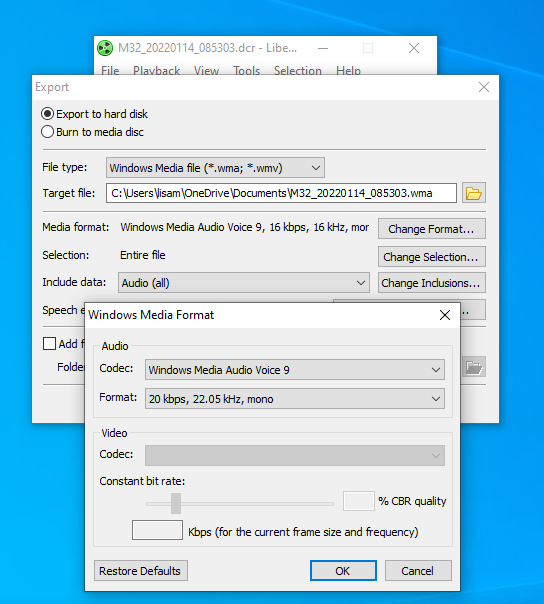 3. Click Okay and then click Export.

4. You can now upload the newly exported file to AutoScript for transcription. Even though you have mixed your multi-channel recording down to a mono channel AutoScript's enhanced speaker diarization will still deliver a rough draft transcript with speaker designations for everyone in the recording.